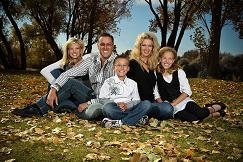 I have been a Real Estate agent for over 19 years. On October 1, 2011, RE/MAX Homestead Realty merged with Keller Williams WinStar to form a new company called Keller Williams Realty East Idaho. I was an associate with RE/MAX Homestead Realty, Inc in Idaho Falls for 17 years. Real estate sales has been my only profession. I am a member of the RE/MAX Platinum Club for production and have been inducted into the RE/MAX Hall of Fame. I am one of the top residential REALTORS® in the Idaho Falls Area. I have served on many different boards over 15 of those 17 years, was the Idaho Falls MLS (multiple listing service) President in 2000, was chosen as the local REALTOR® of the Year in 2001 & 2008 by my peers in the Idaho Falls Association and have served on the State Real Estate Forms Committee for 5 years. I was the East District Vice President on the Executive Committee of the Idaho Association of REALTORS®, representing all REALTORS® from Southeast Idaho for 4 years. This position has allowed me to me involved in many legislative issues that directly affect our industry. I have enjoyed traveling the state meeting other REALTORS® and using my leadership skills to make the association run more effectively and efficiently.



In my spare time (usually between 5 and 8 am), I play competitive racquetball and enjoy working out at the gym.



Among my peers I am considered a professional, honest, and very knowledgeable REALTOR®. My commitment as your local REALTOR® is to provide you with the specialized real estate service you deserve. When you are an informed buyer or seller, you´ll make the best decisions for the most important purchase or sale in your lifetime. That´s why my goal is to keep you informed on trends in the marketplace using the latest statistics in your local area. As a local area expert with knowledge of the communities, my objective is to work diligently to assist you in meeting your real estate goals.



If you are considering buying or selling a home or would just like to have additional information about real estate in your area, please don´t hesitate to call or e-mail me.



Thank you for visiting my website ? please consider it as your online source for local real estate information. Return often for the latest property listing updates.